Where Are All The Hot Springs Lake Properties?
"Real" Estate Information You Need!
Where Have All the Hot Springs Lake Homes Gone?
In today's Central Arkansas housing market, especially on Lake Hamilton in Hot Springs Arkansas it seems harder than ever to find a home to buy. Before the health crisis hit us a year ago, there was already a shortage of homes for sale. When many homeowners delayed their plans to sell at the same time that more buyers aimed to take advantage of record-low mortgage rates and purchase a home, housing inventory dropped even further. Experts consider this to be the biggest challenge facing an otherwise hot market while buyers continue to compete for homes.
"With buyers active in the market and seller participation lagging, homes are selling quickly and the total number available for sale at any point in time continues to drop lower."
Every month, realtor.com releases new data showing the year-over-year change in inventory of existing homes for sale. As you can see in the map below, nationwide, inventory is 42.6% lower than it was at this time last year.
Does this mean houses aren't being put on the market for sale?
Not exactly. While there are fewer existing homes being listed right now, many homes are simply selling faster than they're being counted as current inventory. The market is that competitive! It's like when everyone was trying to find toilet paper to buy last spring and it was flying off the shelves faster than it could be stocked in the stores. That's what's happening in the housing market: homes are being listed for sale, but not at a rate that can keep up with heavy demand from competitive buyers.
"Time on the market was 10 days faster than last year meaning that buyers still have to make decisions quickly in order to be successful. Today's buyers have many tools to help them do that, including the ability to be notified as soon as homes meeting their search criteria hit the market. By tailoring search and notifications to the homes that are a solid match, buyers can act quickly and compete successfully in this faster-paced housing market."
The Good News for Homeowners
The health crisis has been a major reason why potential sellers have held off this long, but as vaccines become more widely available, homeowners will start making their moves. Ali Wolf, Chief Economist at Zonda, confirms:
"Some people will feel comfortable listing their home during the first half of 2021. Others will want to wait until the vaccines are widely distributed."
With more homeowners getting ready to sell later this year, putting your house on the market sooner rather than later is the best way to make sure your listing shines brighter than the rest.
When you're ready to sell your house, you'll likely want it to sell as quickly as possible, for the best price, and with little to no hassle. If you're looking for these selling conditions, you'll find them in today's market. When demand is high and inventory is low, sellers have the ability to create optimal terms and timelines for the sale, making now an exceptional time to move.
Bottom Line
Today's housing market for Hot Springs Arkansas and Central Arkansasis a big win for sellers, but these conditions won't last forever. If you're in a position to sell your house now, you may not want to wait for your neighbors to do the same. Let's connect to discuss how to sell your house safely so you're able to benefit from today's high demand and low inventory. You can reach me at 501-765-7653 or check out Hot Springs and Central Arkansas homes for sale at     www.SteveYoungJr.com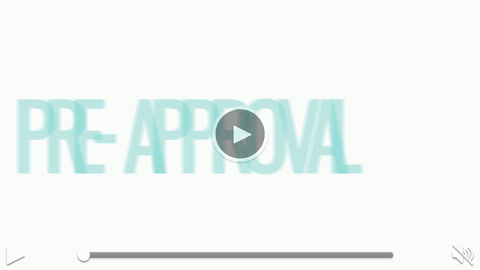 Today's housing market is highly competitive for homebuyers, so it's critical to gain every advantage in the process that you can. Let's connect to make sure pre-approval is one of the first steps you take toward homeownership this year.
                                          Let's Make Purchasing Your Home An Exciting And Profitable Experience!
Buying a home—especially if it's your first—can be a lot like losing weight in the sense that people end up doing, well, some pretty dumb stuff in the process. But while desperate dieters might waste money on "magical" weight-loss pills or silly exercise equipment (remember the shake weight?), misguided home buyers could be doing far more serious damage—like undermining their ability to purchase a house at all.
The good news? These flubs are easily avoidable. Read on and beware.
Your first step in the home-buying process should be to meet with a mortgage lender to discuss your financing options! "You don't truly know what you can afford until you meet with a lender." In other words, just because you think you can buy a $1 million house doesn't mean you can actually get a loan to purchase a home that nice. 
Pre-qualification and pre-approval might sound similar, but they're not. Essentially, anyone can get pre-qualified for a loan, because it only involves having a conversation with a lender about the state of your finances (no documents are exchanged) meanwhile approval involves the lender gathering all necessary documentation—your tax returns, bank statements, pay stubs, and more—packaging the loan, and submitting the file to an underwriter for review. If everything checks out, the lender will issue you a written commitment for financing up to a certain loan amount that's good for up to 90 or 120 days.
When you submit your offer on a home and to increase you chances that a seller will give your offer more consideration than others is to include a pre-approval letter from your lender! You need to rely on the information I can obtain for you to help you to determine whether a house that you're interested in has a fair listing price. I will do this by performing a comparative market analysis, which entails looking at recently sold properties that are comparable to the house that's up for sale. If a home is priced well, it might make sense to offer full price. Moreover, "if you're in a seller's market, making a crazy lowball offer can (in laymans terms) piss off the seller" and kill your offer.
To learn how to confidently purchase a home in an area where you're more likely to gain future profit equity, call me today and let my 30+ years of real estate experience bring you home! www.StevenYoungJr.com  or call me at 501-765-7653.
Giving To Others Always Comes Back Around!
Choosing to support local is key when building values & learning how to succeed from the ground up.. holding true to friends and family is what matters most. These are some of the reasons why we supported local All Children's Academy  with our donations! We could not be more proud and blessed with of the team of dedicated Master level and certified teachers and professionals and their students this year! Congratulations on all the learning & growing over there!!  With all the resourses and your copy written and Trade Marked educational program "Therapeutically Enhanced Education" I can't wait to see what all you accomplish for our community over the coming years! 
You too can help bring this special level of education to our community by donating to our student programs, which is the future of  Hot Springs! If you'd like to invest in our community you can make your donations online at www.AllChildrensAcademyHS.org